77mm ND2-ND32 Variable Neutral Density ND Filter Nano Coated
£47.99
&FREE Shipping to UK
Brand:

K&F Concept

Buy K&F Concept 77mm nd2-nd32 variable neutral density nd filter nano coated online, £47.99 free shipping to UK.

Availability:

In Stock

47.99

https://uk.kentfaith.com/KF01.1063_77mm-nd2-nd32-variable-neutral-density-nd-filter-nano-coated
Buy 2+ items get
10% off
!
Features
• ✿Material✿ ND Filter: Made by Completed Professional Optical Glasses instead of Optical Resin. filter reduces the intake of light without affecting the overall color balance.
• ✿NANOTEC✿ our optical engineers developed new Nano coating layer technology, Waterproof, scratch-resistant, anti-reflective green coating, effectively prevent from oil, fingerprint, scratch, protect valued lens.
• ✿No "X" cross on images✿ Say goodbye to the "X" cross on images, K&F utilize cutting edge technology you're going to say goodbye to this common issue with wide angle lenses and variable ND filt
• ✿Professional Design✿ ultra slim rim design preventing wide angle vignetting. Extra tough aviation aluminum frame ensuring durability and jamming prevention.
• ✿NOTE✿ This Filter kit is compatible with all 77mm lenses. Please verify your camera's lens thread size(usually marked somewhere on the lens barrel or printed underneath the lens cap) before ordering.This number is always preceded by a "Ø" (diameter) symbol. For example: Ø77 = 77mm lens thread size.
Frequently Bought Together
ND FILTER
Reduces the amount of light entering the lens, thus decreasing camera shutter speed. Useful for situations where motion blur needs to be created (rivers, waterfalls, moving people) or large apertures must be used with flash to avoid overexposure.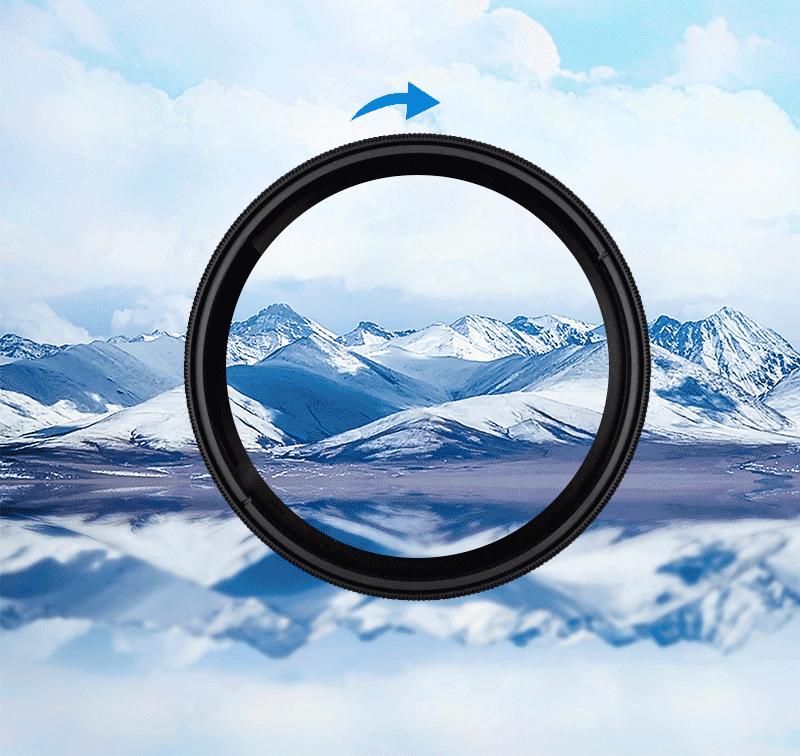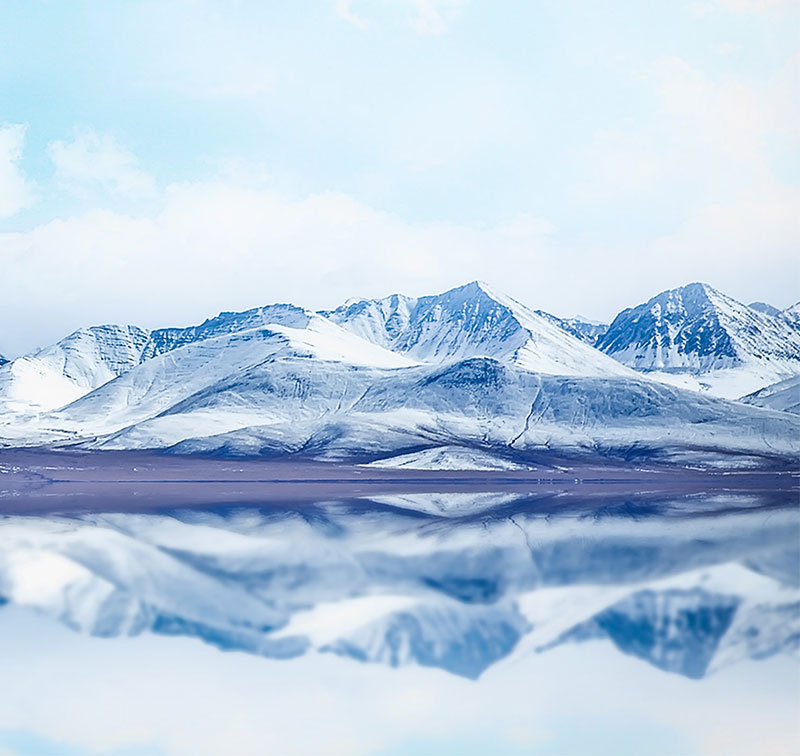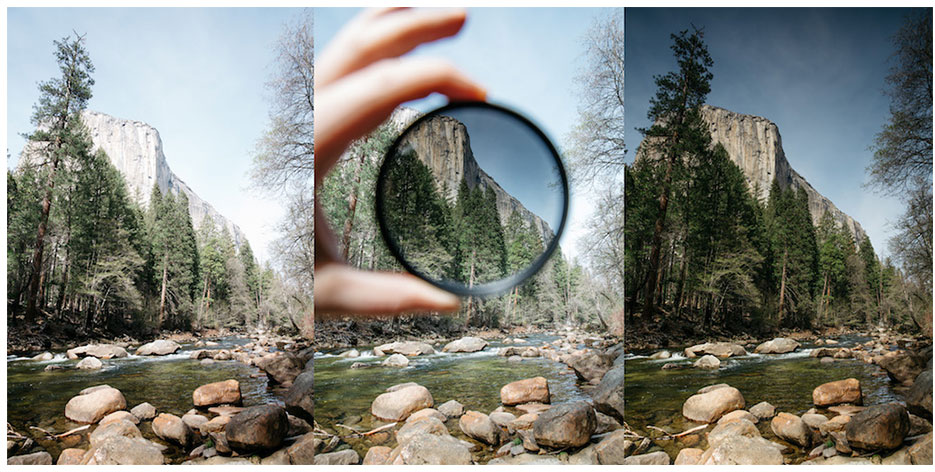 Without ND Filter
Use Contrast
With ND Filter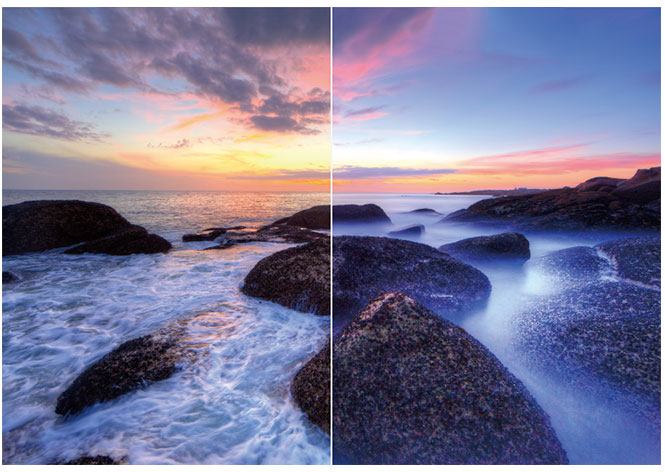 Without ND Filter
With ND Filter
Enables slow shutter speeds to be used to record movement in subjects such as waterfalls, providing a silky smooth affect to flowing water.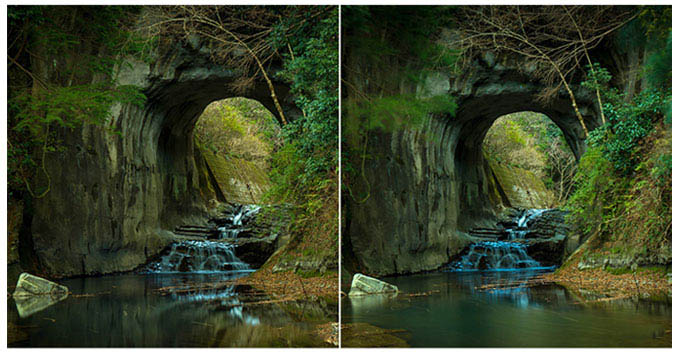 Without ND Filter
With ND Filter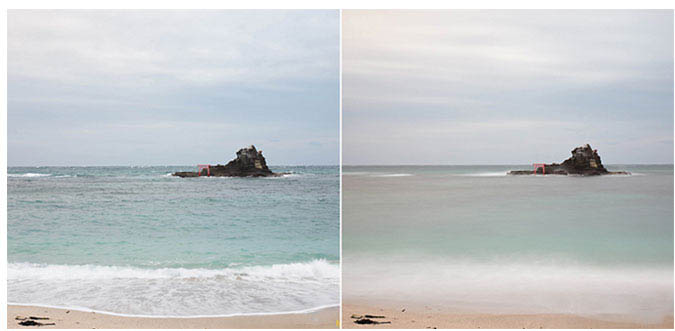 Without ND Filter
With ND Filter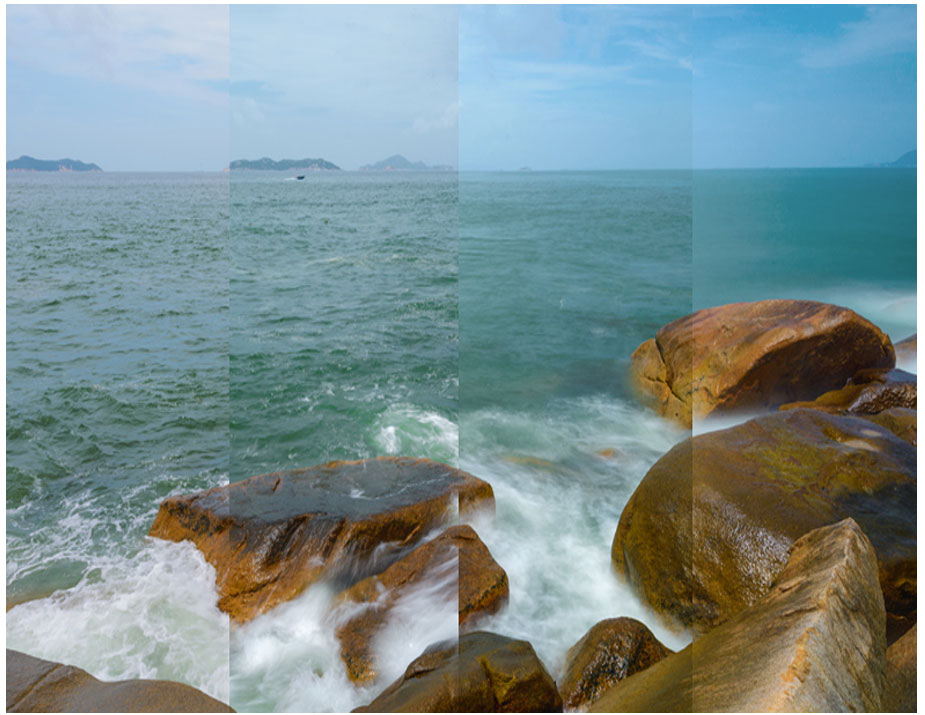 NO ND
ND8
ND64
ND1000

No Filter
ND2
ND4
ND8
ND16
ND32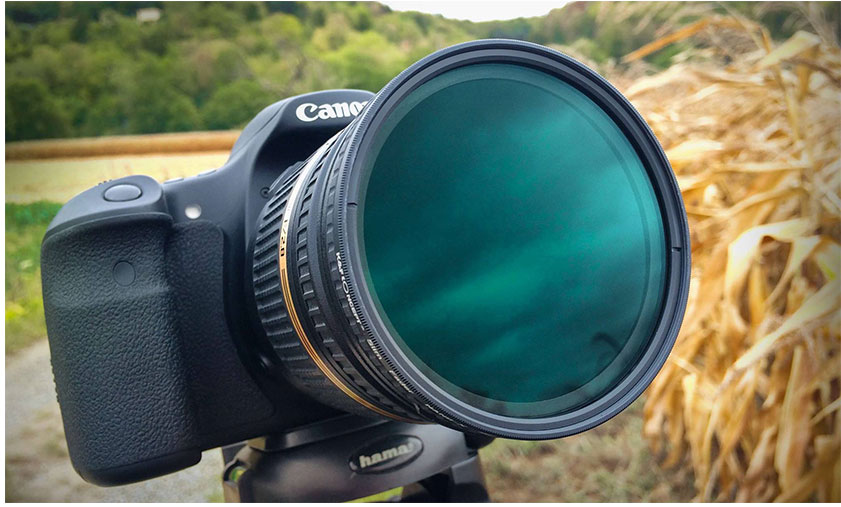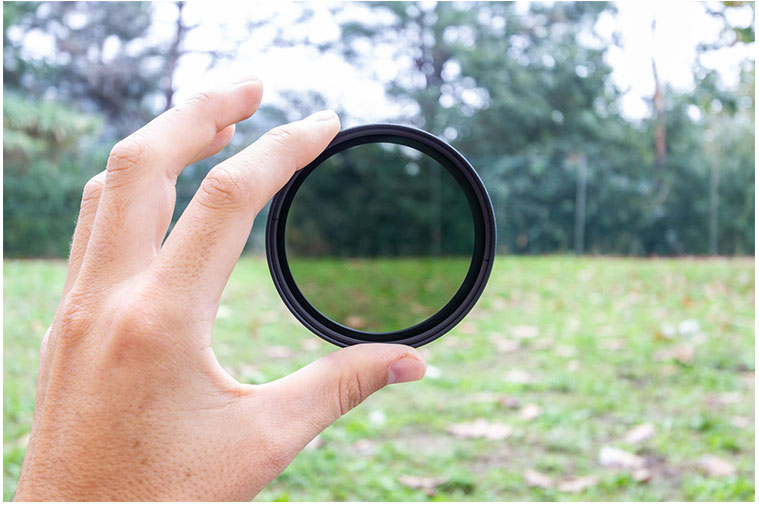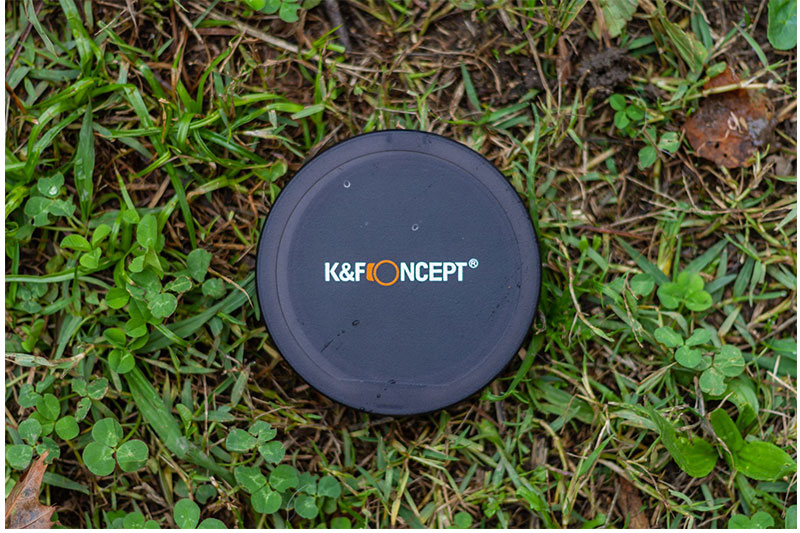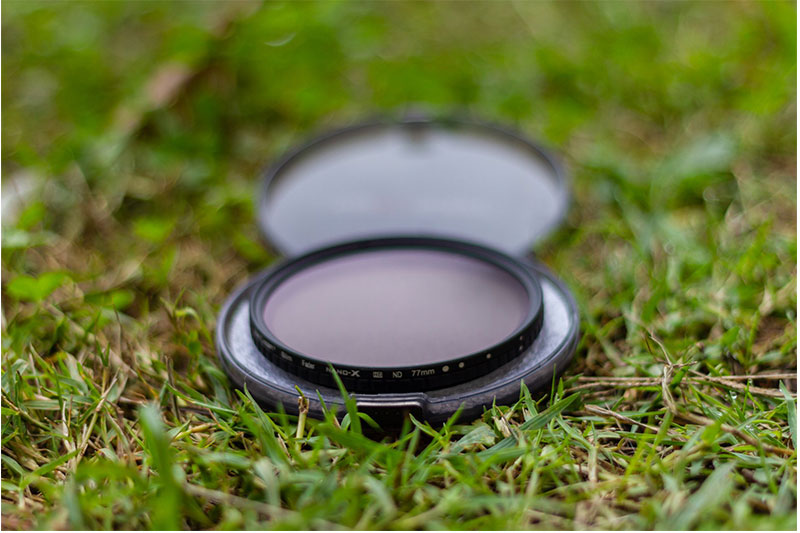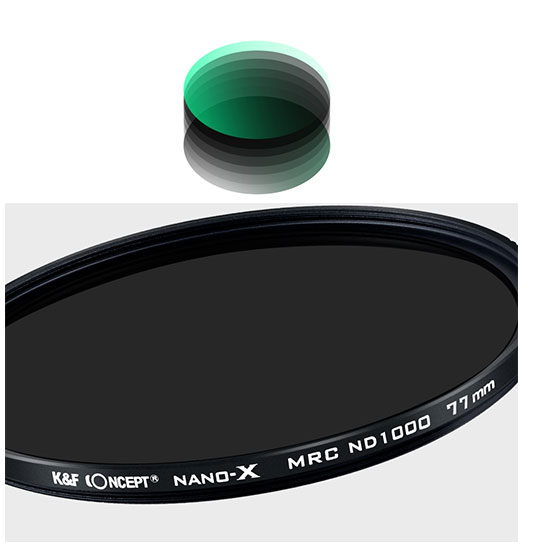 Multiple layer nanometer coating
Reduction of reflection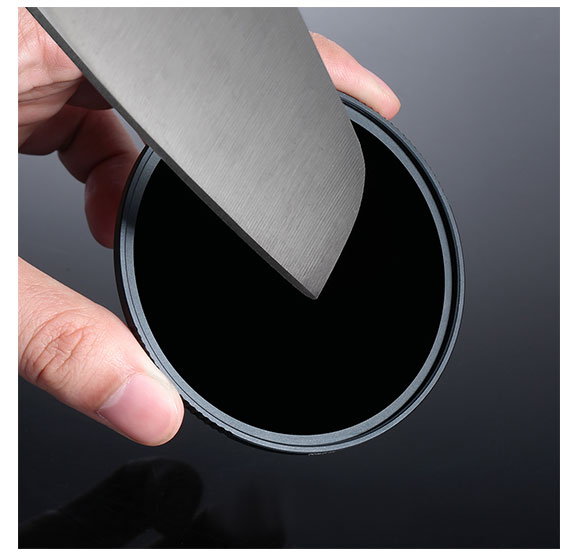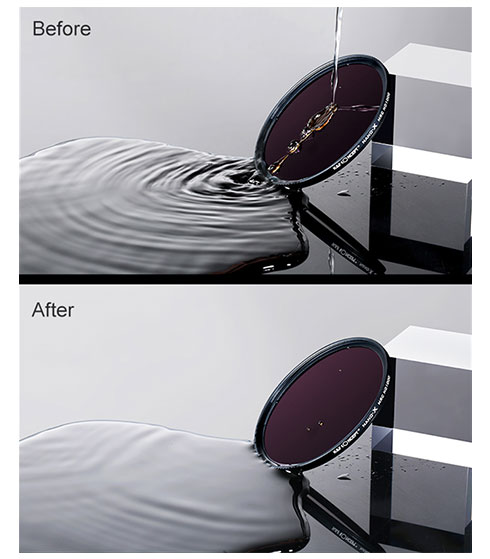 Nanometer Coating
Enables slow shutter speeds to be used to record movement in subjects such as waterfalls, providing a silky smooth affect to flowing water.
NDnumber
Optical density
f-stop reduction
Fractional transmittance
0
0
100%
1
ND2
0.3
1
50%
0.5
ND4
0.6
2
25%
0.25
ND8
0.9
3
12.50%
0.125
ND16
1.2
4
6.25%
0.0625
ND32
1.50
5
3.13%
0.03125
ND64
1.8
6
1.56%
0.015625
ND100
2
62⁄3
1%
0.01
ND128
2.1
7
0.78%
0.0078125
ND256
2.4
8
0.39%
0.00390625
ND400
2.6
82⁄3
0.25%
0.0025
ND512
2.7
9
0.20%
0.001953125
ND1024/ND1000
3
10
0.10%
0.001
ND2048
3.3
11
0.05%
0.000488281
ND4096
3.6
12
0.02%
0.000244141
ND6310
3.8
122⁄3
0.02%
0.000158489
ND8192
3.9
13
0.01%
0.00012207
ND10000
4
131⁄3
0.01%
0.0001
ND100000
5
162⁄3
0.00%
0.00001
77mm ND2-ND32 Variable Neutral Density ND Filter Nano Coated
Muy bien construido y sin dominantes apreciables
Este filtro es de lo mejor que se puede encontrar por el precio que tiene. Viene con un estupendo portafiltros que lo protege perfectamente y nos permite transportarlo sin peligro de que se ralle.Corta hasta 4 pasos de luz ( de f4 a f16 por ejemplo) lo que nos permite variar ampliamente la exposición de una foto o un vídeo con solo deslizar nuestro dedo por el filtro.Los materiales me han sorprendido por su alta calidad. Los anillos exteriores parecen de magnesio o de aluminio mate muy resistente y los cristales se ven limpios y resistentes.Incluye un pequeño indicador en el lateral que nos permite conocer la cantidad de pasos que estamos bloqueando y en qué posición se encuentra el filtro.En las fotos podéis ver algunas largas exposiciones realizadas de día consiguiendo el famoso "efecto seda" en el agua en movimiento.Estos filtros están compuestos por 2 cristales polarizados que se cruzan así que no sería justo compararlo con filtros de densidad neutra fijos que normalmente aportan mayor calidad pero son mucho más caros y más complejos de usar.Estos filtros a menudo generan un viñeteo cuando cortan más de 4 o 5 pasos de luz por lo que no se suelen utilizar por encima de 4 pasos. Este filtro en concreto bloquea justo 4 pasos así que es perfectamente usable en prácticamente todo su rango. No te están vendiendo nada extra que no vayas a utilizar.Como decía lo mejor es la facilidad de uso ya que puedes corregir la exposición de manera suave y precisa simplemente girando el anillo exterior así que no hay que pensar mucho, solo decidir la luz que quieres que pase hasta tu sensor.Otros filtros de menor calidad suelen teñir la imagen de verde o magenta. En este caso yo no he encontrado ningún teñido evidente. Ni si quiera comparando imágenes frente a frente, con y sin filtro. Además en el revelado siempre se realizan pequeños ajustes de color que permiten que obtengamos el color deseado independientemente de la toma.También es ideal para utilizarlo en vídeo donde nuestra exposición está limitada por la velocidad de obturación y normalmente solo podemos jugar con la apertura, afectando a la profundidad de campo. Con este filtro podemos obtener la exposición deseada sin afectar a ninguno de los parámetros de nuestra imagen. Además podemos controlar la cantidad de luz que entra en plena grabación del clip, manteniendo siempre la exposición perfecta incluso cuando pasemos de un interior a un exterior en el mismo plano. Imprescindible para video.Lo mejor:- La facilidad de uso- Calidad de materialesLo peor:- Ligero viñeteo en máximo bloqueoAlgo importante que hay que tener en cuenta es que lo positivo de este filtro no se puede conseguir con postproceso. Es decir, imágenes de larga exposición en plano día, transiciones suaves de luz en vídeo y demás no se pueden conseguir editando las fotos.Sin embargo la "parte mala" del viñeteo es perfectamente corregible y editable en pocos segundos así que aporta mucho más de lo que resta.
77mm ND2-ND32 Variable Neutral Density ND Filter Nano Coated
ND filter without vignetting
Used this on tokina 11-16 which is a pretty good wide angle lens and i didn't observe any vignetting which is a good thing. There was no visible loss in the quality of image as well over the complete range of gradient.Only downside is that when this filter is...
77mm ND2-ND32 Variable Neutral Density ND Filter Nano Coated
Schöner Filter, der tut was er soll
Der Filter kommt in einer hochwertigen und schönen Verpackung, welche natürlich auch perfekt als Schutz zum Transport geeignet ist.Das Verstellen durch Drehen zwischen ND2 bis zu ND32 ist praktisch und gerade fürs Reisen gut, da man nicht mehrere Filter verwenden muss. Wenn ND32 von der Lichtreduzierung genügt, ist der Filter perfekt.Gerade für Landschaftsfotografie: Einfach nach Bedarf in der Stärke verdrehen.Kann ich Empfehlen - auch für Anfänger, die Testen wollen ;-)
77mm ND2-ND32 Variable Neutral Density ND Filter Nano Coated
Super Filter, leider zu schwach für meine Bedürfnisse
Toller Filter, ich konnte die berüchtigten Verdunklungen in den Ecken auch bei maximaler Verdunklung nicht bemerken. Allerdings ist ND32 einfach zu wenig, weswegen ich zum günstigeren, weniger guten variablen ND-Filter von K&F gegriffen habe. Bei diesem ist die Maximalverdunklung zwar nicht zu gebrauchen, aber wenn man ein wenig zurück dreht, ist er immernoch wesentlich dunkler als dieser hier und auch brauchbar.Farbverzerrung konnte ich hier nicht feststellen, habe es aber auch nicht extra geprüft da ich ihn, aufgrund der erwähnten zu geringen Verdunklung, schnell wieder zurück geschickt habe.
77mm ND2-ND32 Variable Neutral Density ND Filter Nano Coated
Tolles Teil
Ich freue mich einen bezahlbaren Filter ohne großartige Schwächen wie das berüchtigte X gefunden zu haben. Lediglich oben rechts entsteht durch die maximale Einstellung eine leichte Vignettierung.Bin sehr zufrieden.
Best Low Cost ND Filters? K&F Concept ND Filters Review
K&F Concept (CPL и ND2-ND400) Обзор Полярик VS Фильтр нейтральной плотности
K&F Concept 58mm Slim Variable ND FILTER REVIEW AND TEST VIDEO (4K)
These images belong to K&F Concept end users.
| Image | Lens | Filter Size (mm) |
| --- | --- | --- |
| | 135mm F2.0 ED UMC | 77 |
| | 3M-5A-MC 500mm f/ 8 | 77 |
| | 3M-5A-MC 500mm f/ 8 | 77 |
| | Angenieux 28-70mm f/ 2.6 | 77 |
| | Bower 24mm f/ 1.4 | 77 |
| | Canon EF 100-400mm f/ 4.5-5.6 L IS II USM | 77 |
| | Canon EF 100-400mm f/ 4.5-5.6 L IS USM | 77 |
| | Canon EF 16-35mm f/ 2.8 L USM | 77 |
| | Canon EF 16-35mm f/ 4 L IS USM | 77 |
| | Canon EF 17-35mm f/ 2.8 L USM | 77 |