TM2515T DSLR Camera Tripod Monopod Kit 60inch fit Canon, Nikon
£115.43
£74.99
&FREE Shipping to UK
Brand:

K&F Concept

Buy K&F Concept tm2515t dslr camera tripod monopod kit 60inch fit canon, nikon online, £74.99 free shipping to UK.

Availability:

In Stock

74.99

https://uk.kentfaith.com/KF09.046_tm2515t-dslr-camera-tripod-monopod-kit-60inch-fit-canon-nikon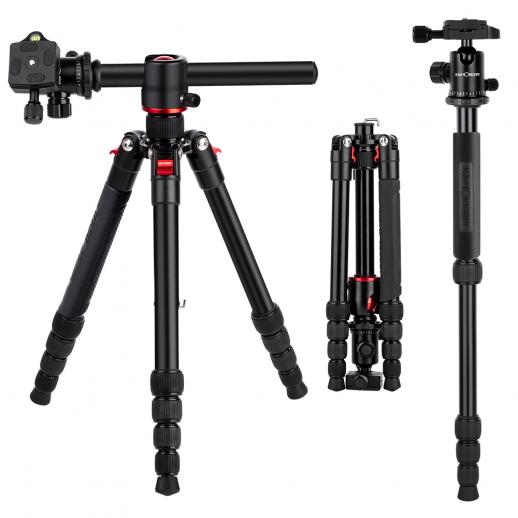 TM2515T DSLR Camera Tripod Monopod Kit 60inch fit Canon, Nikon
Buy 2+ items get
10% off
!
Features
• Central column moves from 0 to 180 degrees, can be rotated 360°horizontally, to realize panorama shooting.
• 25mm large diameter aluminum alloy tube,the load capacity can reach 22.04lbs (10kg), provide security and stability support for your dslr camera.
• 5 sections leg can adjust the height from 15.35'' to 60.62''; the N. weight with ball head is only 3.63lbs; can be 180°reflexed, which is super portable with tripod carrying bag.
• Can be rotated 360 degrees, helping to expand camera activity range when panoramic shooting.(the bubble level help to judge the level and the accurate composition)
• It can be turned into a monopod or walking stick alone to make your photography more diverse. (Note: For camera with telephoto zoom lens, you need to buy a tripod mount ring additionally or telephoto lens bracket for better balance)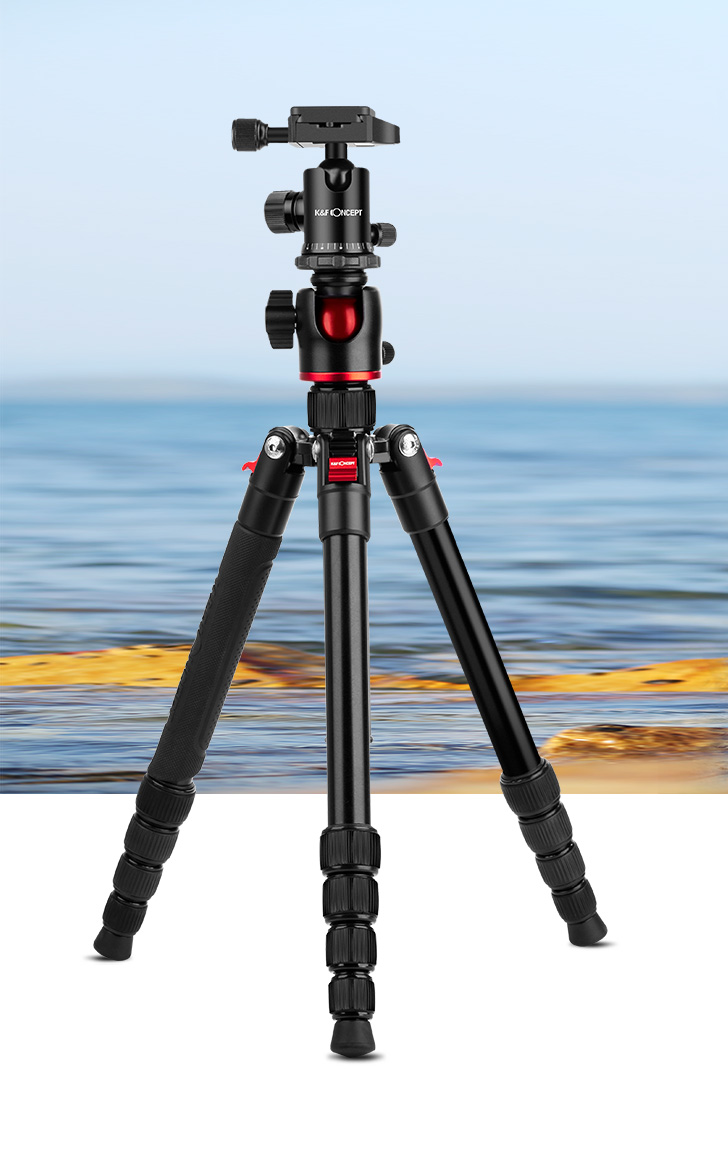 KF-TM2515T
DSLR Camera Tripod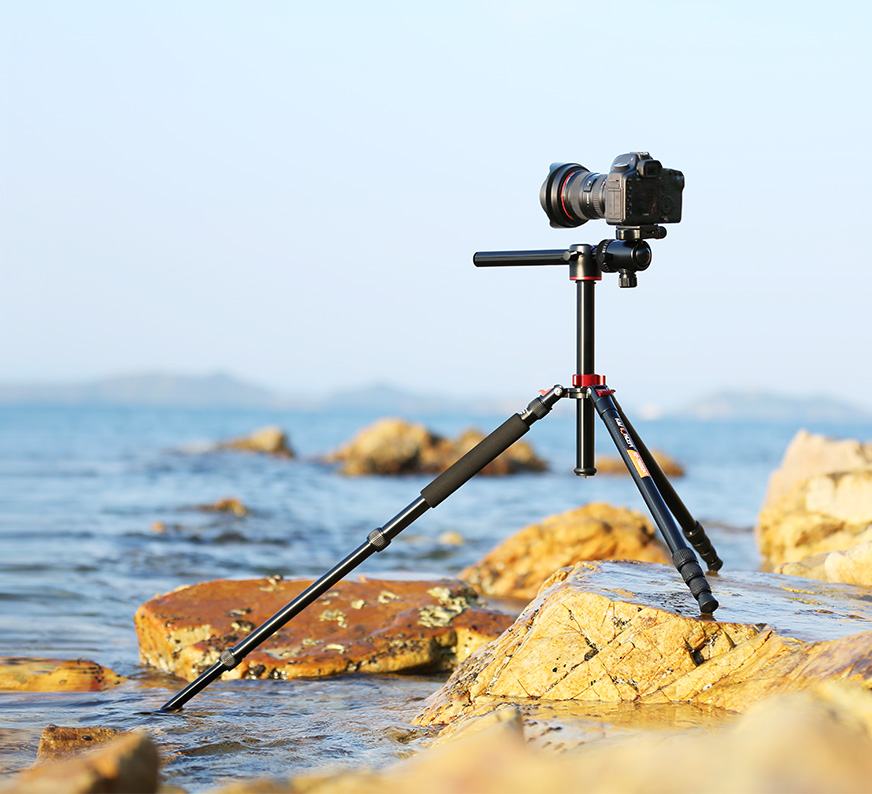 Product Parameter

Sections 5


Minimum height
15.4″(39cm)

Maximum height
52.8″(134cm)

Folded
15.4″ (39cm)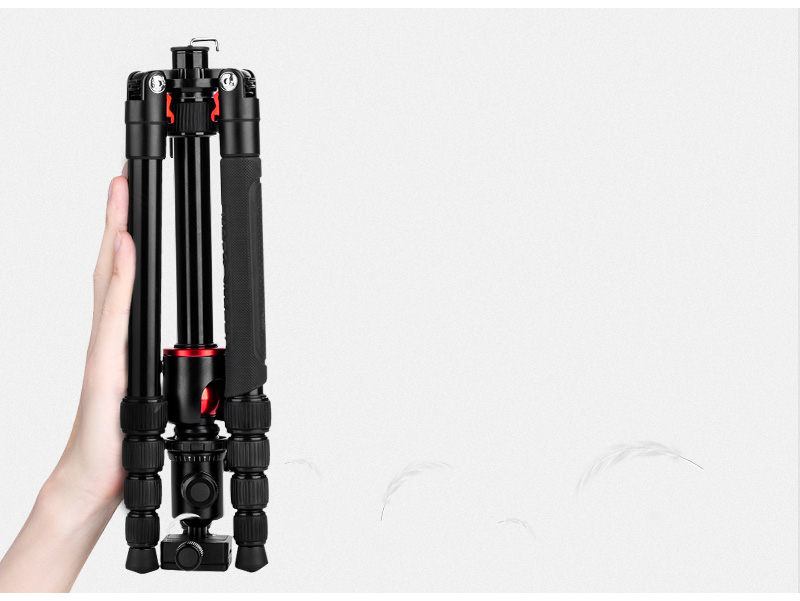 Small and Light
Weight: 3.6lbs (1.7KG)
Folded height: 15" (39CM)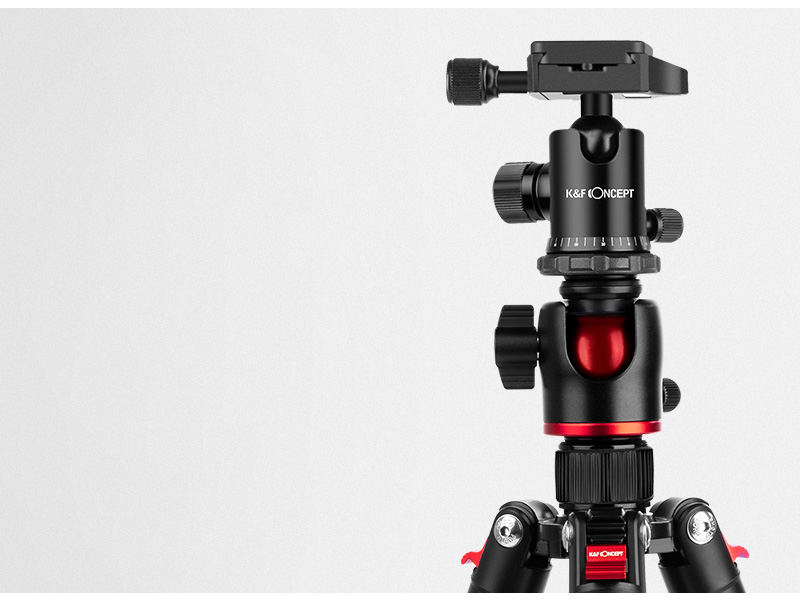 Non Rusting
The whole body made of aluminum magnesium alloy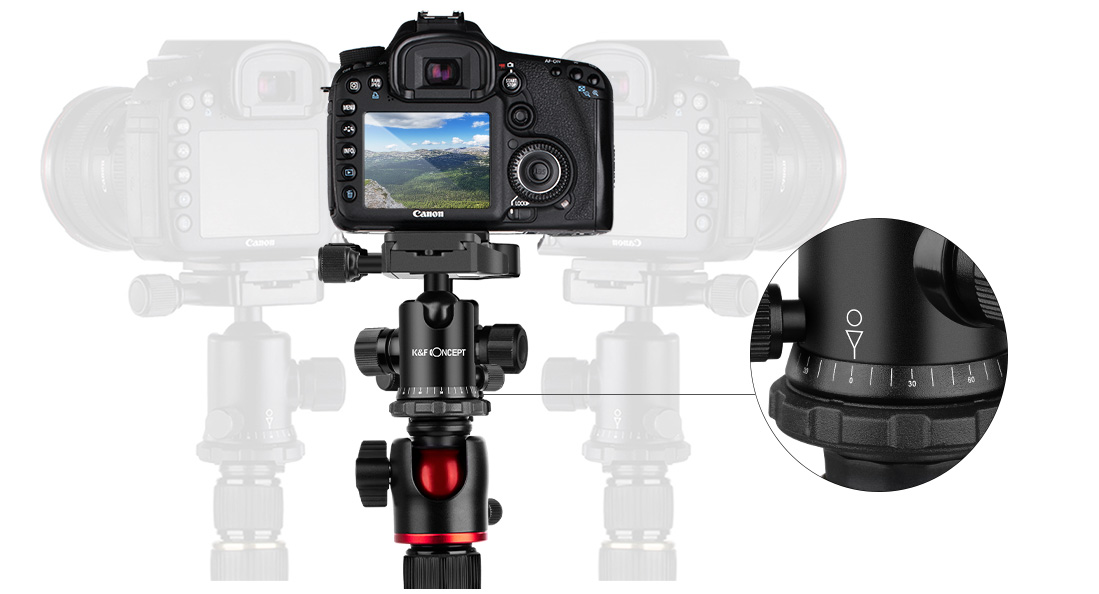 360°
Rotation
Clear Scale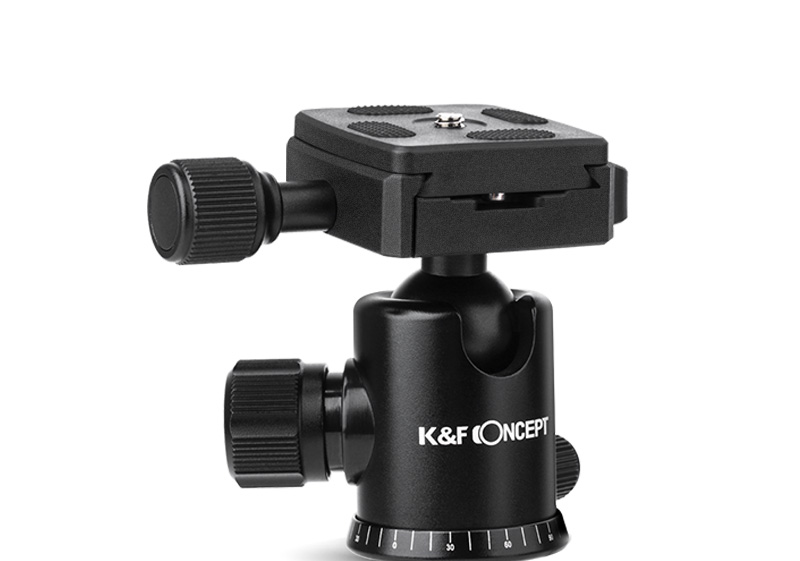 22lbs (10kg)
Load Capacity
Rubber gasket & Back security plug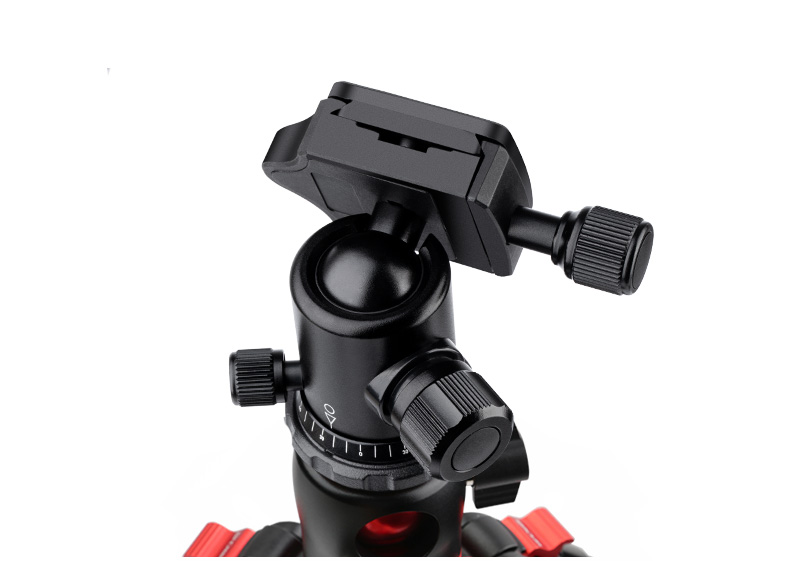 1.1" (28mm)
Ball head
Large spheres are more stable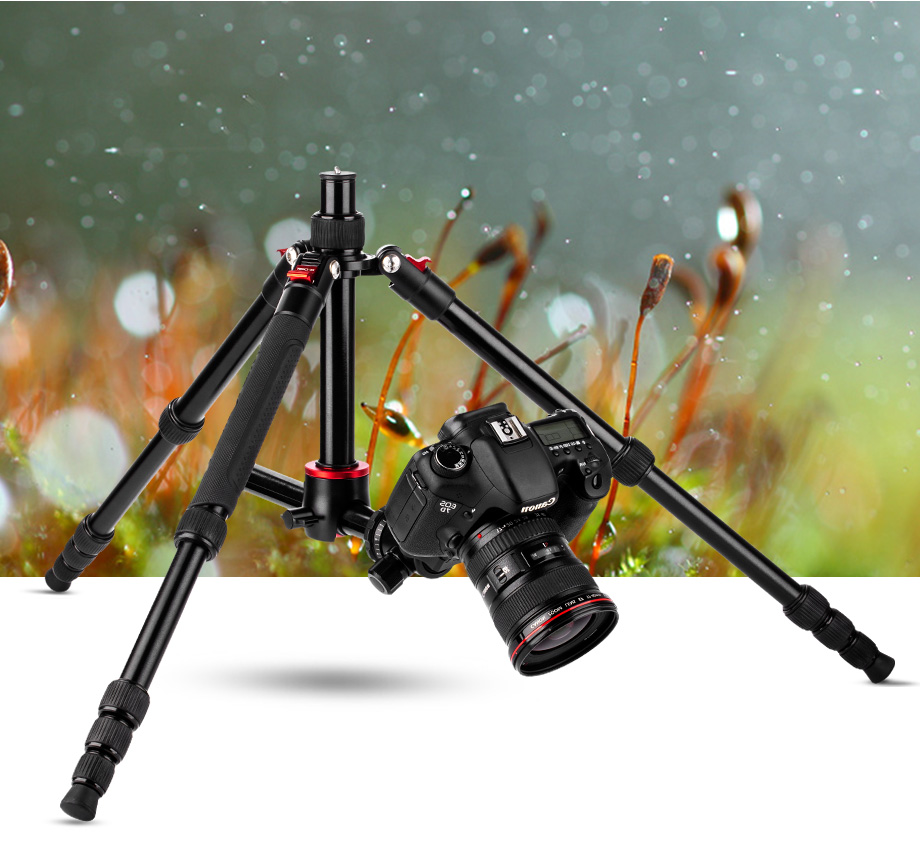 Low Angle Photography
Lowest angle shooting, macro shooting, and special photography can be achieved through inverted central axis.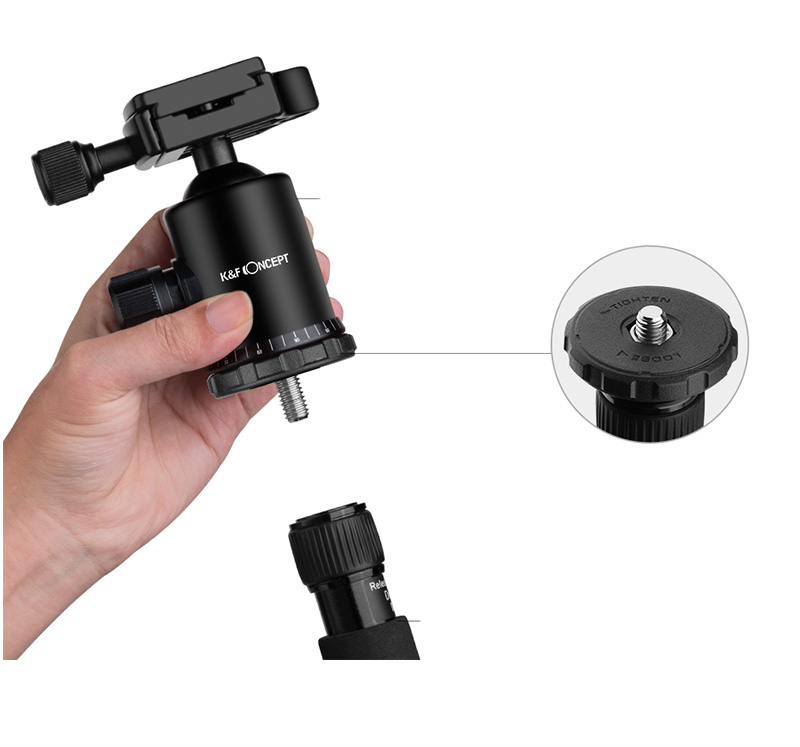 Aluminum and
magnesium alloys
Dense sponge grip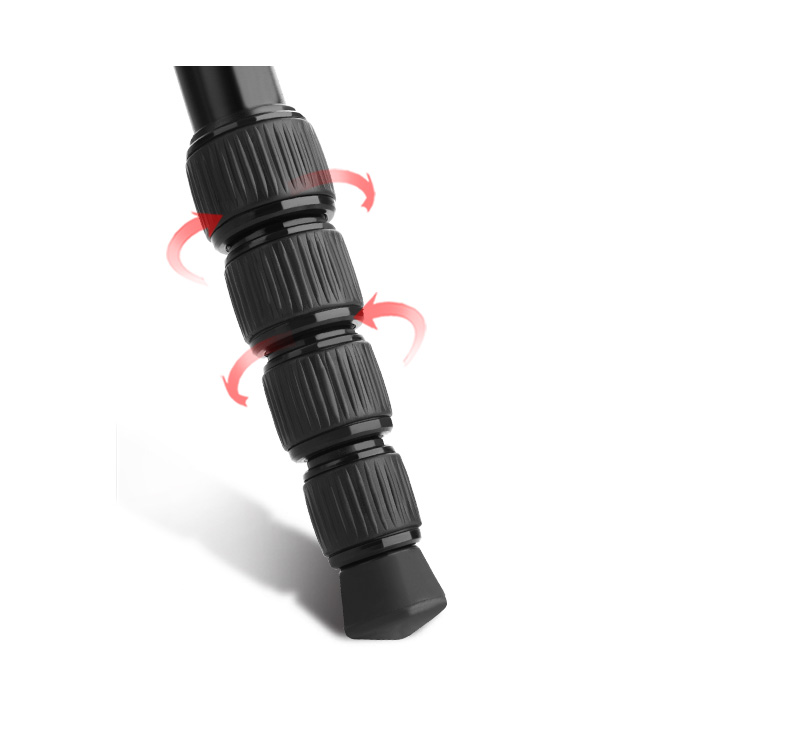 Spiral type locking knob makes operation easier and quicker
15.4" (39cm)
Easy to carry
Tube made of high quality magnesium aluminum alloy, can be 180°reflexed, better portability.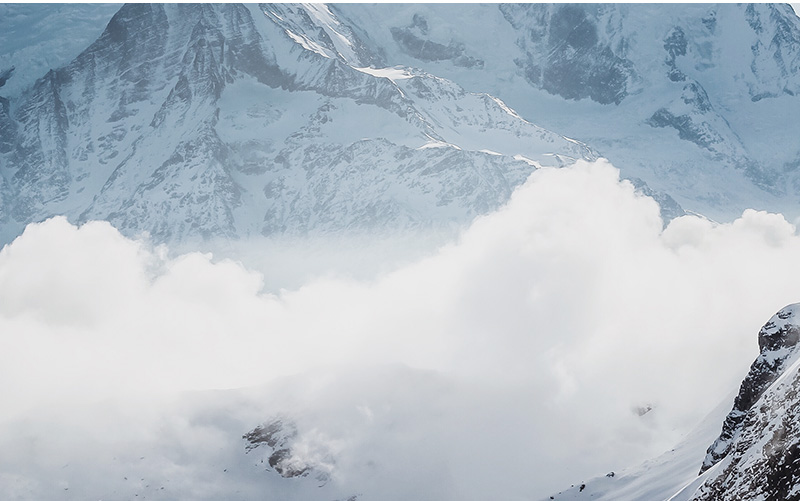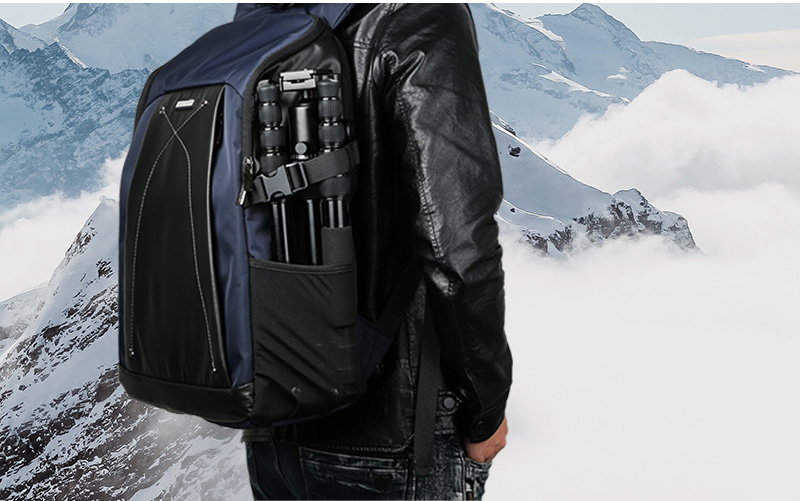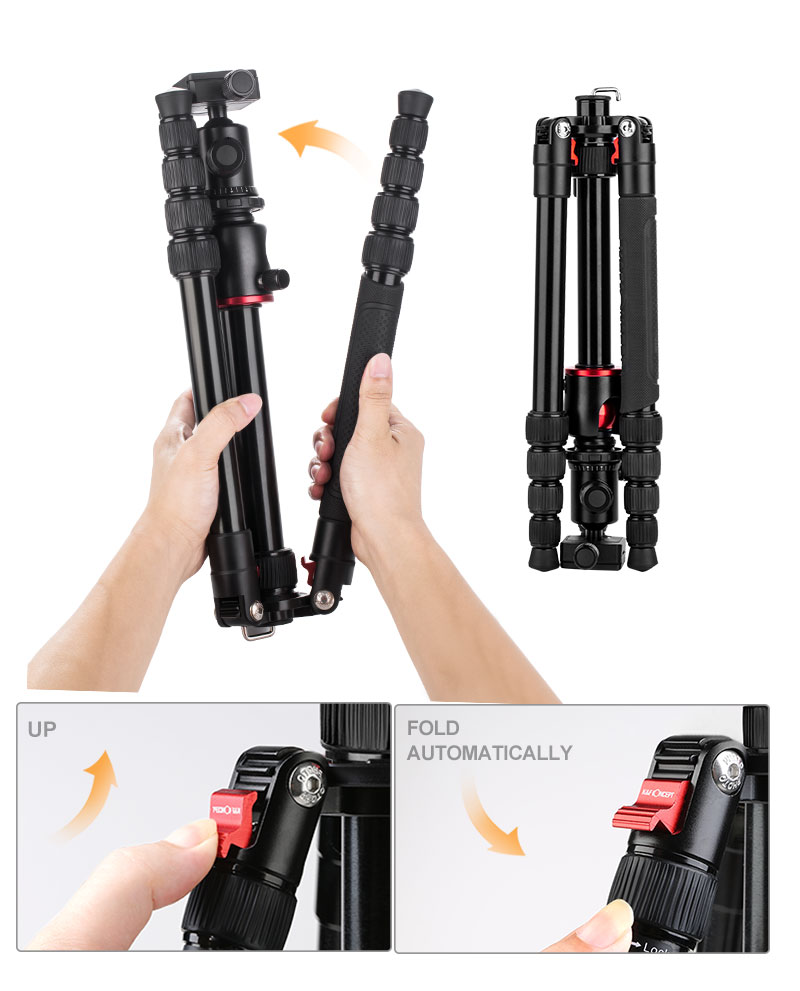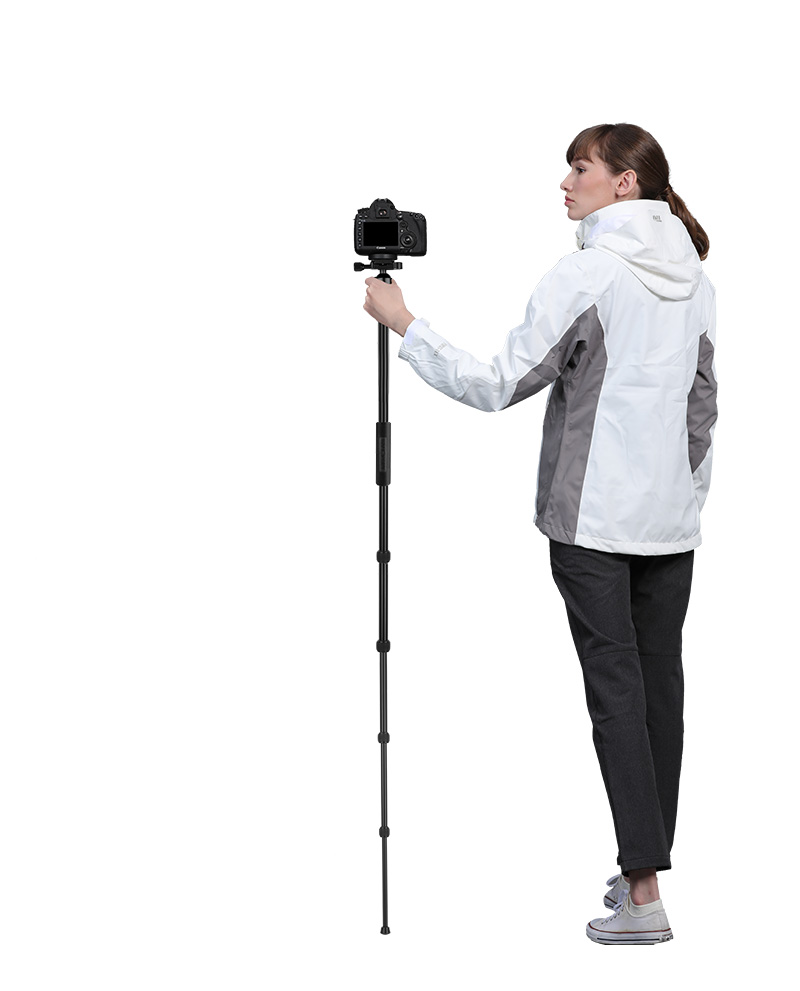 Unipod Information
Height : 139cm


Model information
Height : 175cm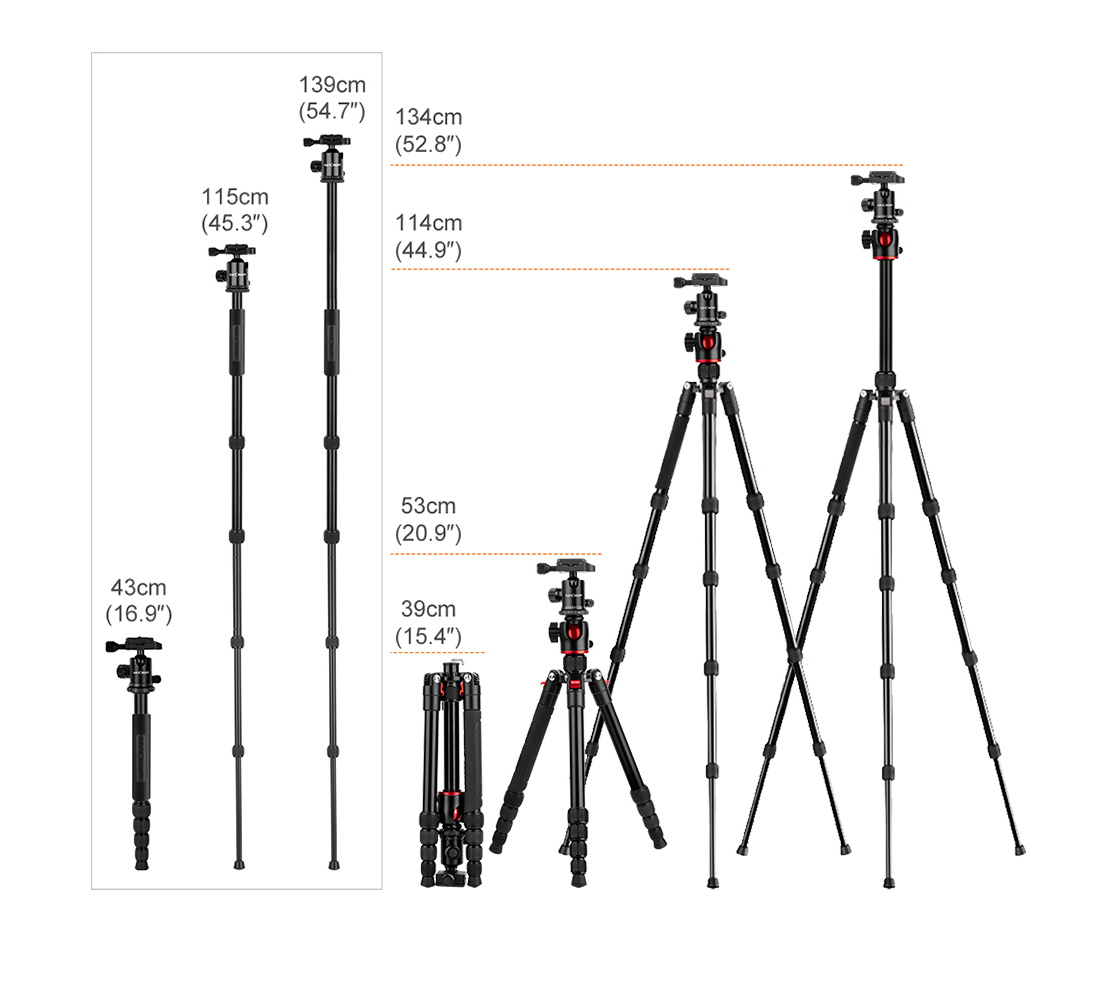 TM2515T DSLR Camera Tripod Monopod Kit 60inch fit Canon, Nikon
Ottimo prodotto qualità prezzo
Acquistato diversi mesi fa ed utilizzato in qualche viaggio all'estero. Non mi ha dato mai problemi e la possibilità di poterlo adoperare anche come monopiede è una cosa comodissima. Nel suo uso normale risulta ben saldo per il peso che ha il cavalletto stesso, ma si può aggiungere peso tramite il gancio posto sotto. Leggermente meno stabile se posto con le gambe un pò più aperte. Per il prezzo che ha, però, resta il migliore che io abbia provato fin'ora.
TM2515T DSLR Camera Tripod Monopod Kit 60inch fit Canon, Nikon
Treppiede Fantastico!!!
Cercavo un treppiede economico ma allo stesso tempo robusto per le mie riprese delle recensioni su youtube e devo dire che questo che ho acquistato è fenomenale!!!Leggerissimo, si allunga tramite avvitamento degli snodi, possibilità di riprese di oggetti dall'alto ( molto molto pratico per chi come me fa recensioni prodotti), lo consiglio alla grande!!! Molto stabile con agganciata la mia reflex Nikon!Dotato di borsa per il trasporto!!!!
TM2515T DSLR Camera Tripod Monopod Kit 60inch fit Canon, Nikon
Ottimo!
Decisamente un gran prodotto per qualità/prezzo, forse un po' trolla plastica in alcune parti, ma la stabilità è notevole.Si può fare davvero di tutto, super consigliato!
TM2515T DSLR Camera Tripod Monopod Kit 60inch fit Canon, Nikon
Super für den Anfang
Ich bin neu in der Fotografie Welt un habe mir dieses Stativ für den Anfang gekauft. Somit kann ich leider nicht zu den Pro und Contra sagen außer, das es für meine anfänglichen Zwecke voll und ganz ausreicht. Bisher lässt sich alles super bewegen oder auseinander bauen. Die mitgelieferte Tasche erfüllt ihren Zweck. Das Stativ wirkt für mich recht stabil. Ich hoffe es bleibt mir noch lange erhalten.
TM2515T DSLR Camera Tripod Monopod Kit 60inch fit Canon, Nikon
Dopo 2 mesi di utilizzo non posso che consigliarlo
Solido e affidabile anche montandovi la Nikon D7100 con Tamron 70 300. Come tutti i treppiedi di questa fascia se si allungano al massimo i piedi perde leggermente in stabilità ma il gancio centrale per agganciare un peso rimedia alla grande. La testa è sicuramente la parte più interessante. Veloce, precisa e stabile permette agevolmente di cambiare inquadratura o di seguire il soggetto. In ultimo la possibilità di avere anche il mono piede è un valido valore aggiunto
These images belong to K&F Concept end users.